About us
Alicia Morgand is an eclectic clothing brand known for its "Tricot à Gogo" collections. The founder, Alicia, graduated from a fashion school and specialized in knitting at the Royal Academy of Fine Arts in Brussels. This is how Alicia Morgand Knit was born, driven by a complete obsession with patterns, colors, and, inevitably, balloon sleeves !

Alicia teamed up with Baptiste, a graduate of a fashion design school and a machine knitting designer. In their transformed home-turned-studio in Lille, they both knit garments using vintage knitting machines from the 80s that have been hacked.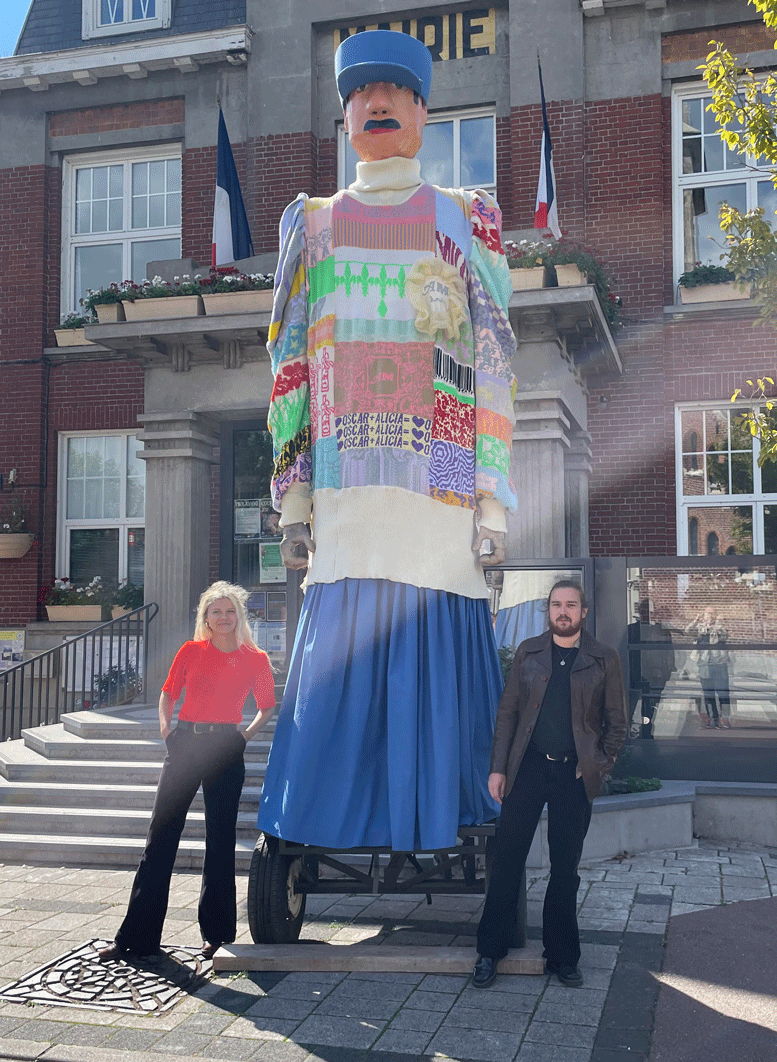 Collaborating together, Alicia and Baptiste bring their expertise and creativity to produce unique knitwear pieces. Their atelier in Lille serves as the hub for their knitting endeavors, where they utilize their modified vintage knitting machines to craft their creations.

By combining Alicia's passion for patterns, colors, and balloon sleeves with Baptiste's skills in machine knitting and design, they create a distinctive fusion of craftsmanship and style. Their collaborative work in the transformed atelier results in one-of-a-kind knit label that reflect their shared vision.